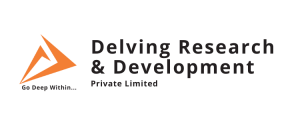 Delving Research and Development Private Limited, commenced in October 2015, is a start-up recognized by STARTUP INDIA (DIPP2550) as an innovation center. Delving has provided nothing less than the best to its customers in terms of quality products and sophisticated services with a dedicated team with a strong foundation in hardware and software. This diversified experience helps us to understand our customers' needs to build the best improvements to our products.
Implemented products we have
MOUs we have signed with associations
We create and provide a research ecosystem and develop products and processes that will help transform the society.
The doctorate was conferred on Nominee Dr.R.Chitra for the thesis "Pragmatic Methods for optimization of low voltage distribution network in Indian scenario" with the vision for practical innovation of this thesis this startup was incorporated and the most disruptive invention out of 6 years of R&D, Multi Features IoT Smart Meter (MFISM) has the potential to act as a One-Stop solution to monitor all types of Electrical parameters and Physical parameters (temperature, humidity, multiple speeds, pressure, and float) in manufacturing industries/electrical utilities and is capable of corrective action including alarm and tripping against the equipment abnormal behavior.
MFISM can also act as an intelligent reactive compensator unit (iRCU), and it has a communication module for pushing the data into the cloud server in real-time. For Industries, it will also act as the Maximum Demand Controller, iRCU, and Production Monitoring unit. For electrical utilities, it will act as 3-Phase Smart Energy Meter with/without PF controller, Transformer Monitoring Module leading to loss reduction, energy conservation, and Demand-side Management and Automation.